What Should Be Included in a Set of Plans?
Final Construction Documents for a Building Permit Application
The answer to this question is complex, and many homeowners don't realize the vast amount of information that is required. Most municipal plan examiners have a set criteria that they must adhere to when reviewing a set of plans before it can be approved for granting a building permit. The various departments that review the plans must pass their approval before a building permit is granted.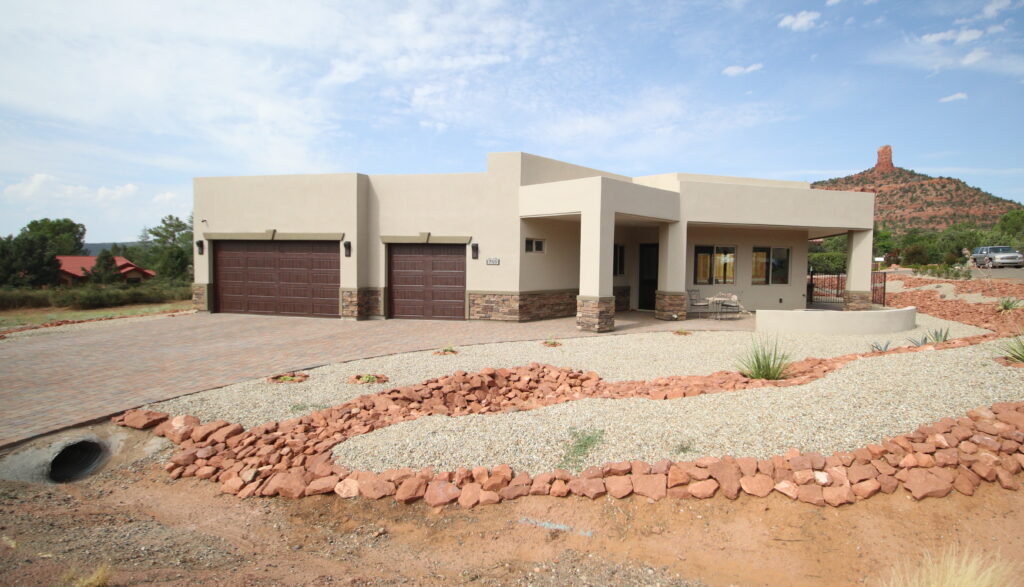 Looking for the lowest price to get all this drawn is usually not a wise option. You should consider the problems that will come from inexperienced designers and draftsman who fail to address many issues in the design phase, let alone in the preparation of a set of plans. A good architect or floor plan designer will not only provide assistance in design but will also ensure that what they have prepared will meet the requirements of the plan examiners.
In addition, a good set of plans for your contractor can accurately provide a solid bid, which is essential. Many plans with a lack of detail can surely be accepted in plan review, and a building permit may be issued. The question is, at what cost to you will poor plans mean? When your contractor reviews it for bid or starts building it and runs into problems on site, who do you think gets the bill for the changes? You could easily see increased costs that went above your intended budget. This can be minimized or even avoided if you take the time to understand that this is the base from which all things will be started.
This is not the time to get the process done for the cheapest price, but rather it should be done by hiring a professional who will deliver problem-free services that help you achieve your home design goal.
The actual number of pages needed can be many!
Cover Sheet
General Notes Applicable to Site/Municipality
Tax Assessor Lot Information
Description of Proposed Work
Square Footages (Existing & Proposed)
Code-Related Notes
Demolition (If Applicable)
Special Demolition Notes
Floor Plan (All of Existing)
Elevation Views (If Applicable)
Site Plan
Drawn at Prescribed Scale
Property Lines
Complete & Accurate Dimensions
All Buildings/Structures (Existing & Proposed)
Public Right of Ways
Easements
Setbacks
Drainage
Utility Lines & Locations
Adjoining Property Locations & Distances from Property Lines
Foundation or Slab Plan
Drawn at 1/8" to 1/4" = 1'-0" Scale
Complete & Accurate Dimensions
Foundation Wall & Footing Sizes
Hold-Down Connectors & Notes
Code-Related Notes
Rough-In Plumbing Location (Not Always Required)
Mechanical Equipment Locations (If Applicable)
Electrical Locations (If Applicable)
Sheet Reference Markers
Floor Plans (All Levels)
Drawn At 1/8" To 1/4" = 1'-0" Scale
Door & Window Sizes Including Egress, Tempered Glazing
Complete & Accurate Dimensions
Room Labels & Interior Room Sizes
Support Posts
Code-Related Notes
Light & Vent Calculations
Sheet Reference Markers
Roof Design Plan
Drawn at 1/8" To 1/4" = 1'-0" Scale
All Hips, Gables, Ridges, & Valleys Noted
Headers, Beams, & Support Posts
Code-Related Notes
Necessary Notes Pertaining to the Structural System
Floor Joist/Truss Sizes, Spacing, & Direction (If Applicable)
Attic Ventilation Calculations
Sheet Reference Markers
Roof Drains, Scuppers, Parapets, Chimney Locations
Connectors & Notes
Elevations
Drawn at 1/8" to 1/4" = 1'-0" Scale
Material Labels
Floor-to-Floor/Ceiling Heights
Roof Slope Indicators
Door & Windows, including Egress, Tempered Glazing
Cross Sections
Drawn at 1/4" = 1'-0" Scale
Beam Sizes, Connections, & Locations
Floor Joist Size & Spacing
Roof Truss/Rafter Sizes & Spacing
Floor-to-Floor Heights
Non-Typical Plate Heights Indicated
Key Plan Showing Section Location(s)
Code-Related Notes
Mechanical & Electrical
Drawn at 1/8" to 1/4" = 1'-0" Scale
Labels Indicating Schematic Duct Locations
Plans for Power & Lighting Locations
Electrical Load Calculations
Water Meter Worksheet (If Applicable)
Code-Related Notes
Miscellaneous Notes & Details
Miscellaneous Framing Details
Stairway Details (If Applicable)
General Notes Covering IRC Requirements for Homes
Roof & Floor Truss Layouts & Calculations
Code-Related Notes
If You Want Excellent Service, Contact Us
If you think hiring a professional is expensive, wait until you hire an amateur. When deciding whether to hire a professional for your home drafting and design services, here are a few questions to ask yourself:
If you need a medical procedure done, are you looking for the 'cheapest' doctor to perform the surgery?
If your car breaks down, are you looking for the 'cheapest' mechanic to repair it and hoping that it will be fixed right?
If you are buying a home, are you looking for the 'cheapest' one that you can buy with the understanding that it may have unknown hidden costs in repairs?
If you are like me, the answer is an unquestionable NO. When it comes right down to it, you really want the best you can afford, but you also want the best for what you pay. All-Pro Home Services is the best at what we do for our customers, and we not only back it up with words but on paper—100% Satisfaction Guaranteed! We offer quality service for all types of designs—large or small. While we are not the least expensive design service available, we know that we are not the most expensive. In saying that, we know that we provide our clients with more experience, knowledge, and ability than any other design firm.
Whereas architects may charge the prospective homeowner a price in the range of 5%-15% of the project's cost, we as a residential design company will only charge on average 3% to 10% for the construction drawing set, but minimums do apply. The rule is the lower the projected cost, the higher the fee. First, we will prepare conceptual drawings of your project for you to review. Additional follow-up design reviews fine-tune the initial concept design. We will strive to satisfy your expectations as much as possible within the confines of your budget. Having the flexibility to think over what you like, need, and want is very important. Besides, we give you a Firm Price & Flat Fee, not an hourly rate (unless it becomes necessary outside the realm of the agreement). There are No Hidden Fees! We are highly professional, and we guarantee what we do!
Contact us to schedule your consultation. We proudly serve property owners in Arizona as well as the surrounding states.